Much like the area's mountains and accompanying ski runs, Aspen's dining scene is legendary. Whatever your craving or culinary desire, there's an establishment aiming to fulfill it.

But more than just high-end fare and rustic taverns and hotel lounges for the fete set, Aspen features a diverse collection of restaurants. Arguably the most underrated element of the town's numerous eateries is its cafes.

While they're not filled with the glam of its upper-crust dining cousins, Aspen's bistro, coffee house, and cafe scenes serve a vital purpose: keeping residents and visitors alike fueled for the next winter ski run or spring or summer hike.

They also add a casual flair to the mountain love affair and further the mystique of Aspen's luxury environs. After all, this is Aspen, and we doubt you've ever experienced a casual dining experience quite like these 10 Aspen cafes locals love.
There's truly no better place to begin our tour of Aspen cafes than at one that typifies Aspen's refined, artful aesthetic. Located on the rooftop of the esteemed Aspen Art Museum is the Andrea and James Gordon SO Cafe. Overlooking both the museum's sculpture garden and the Ajax Mountains and Independence Pass, this stunning gathering space's views celebrate both human-made and naturally occurring art forms.

Named for a free-flowing Japanese brushstroke, SO's menu is sparse but artfully inspired, featuring small plates rotated weekly with a simple but perfectly curated wine selection. Reservations are welcome throughout the week, except for Mondays when the museum is closed. The space is available for private rental.
Less than two years old, Bear Den Aspen has already garnered a reputation for wowing even the most refined of Aspen's demanding palettes. The owner, Alia Joonas (who also owns the wonderful wine and tapas bar Joonas), has a background in French baking, and it shows across the Bear Den's varied breakfast, lunch, and dinner menus.

Bringing a rustic, European flare to Aspen's Restaurant Row, this menu has nary a weak link. As extraordinary as lunch and dinner are, the real star of the show is breakfast. Served from 8 a.m. to 11 p.m., the organic-centered fare makes a decadent start to your day.
While a cafe and a deli are not, strictly speaking, the same thing, we posit the latter is simply a cafe that specializes in sandwiches instead of coffee. A stretch, maybe, but it's worth it to get the wonderfully unique Grateful Deli on our list. Repeatedly called out as Aspen's best sandwich shop since opening its doors in 2010, Grateful Deli is a celebration of all things Dead and whatever you can fit between two pieces of bread.

The shop and menu serve as de facto odes to the Grateful Dead's biggest hits and most significant moments. But don't be fooled by the overzealous fandom — the Grateful Deli makes a damn good sandwich. From their big salads to the extensive list of subs, paninis, and build-your-own options, you need not be a Deadhead to appreciate the craftsmanship that goes into their edible handheld devices. However, it certainly does add to the experience.
Credit: Bear Den Aspen OpenTable


The most remarkable cafe experiences offer a sense of dining among friends—starting your day with a coffee and pastry and a quick word of encouragement from the next person in line. In Aspen, French-inspired cafe Jour de Fete has provided such an experience for more than 30 years.

The breakfast menu is equivalent to a warm, cozy blanket, the perfect start to any day ending in the letter Y. The sandwiches are an experience unto themselves, and those that frequent Aspen have taken notice. Repeatedly recognized as one of Aspen's best places to eat, as recently as 2019, the Aspen Times' Best of Aspen identified Jour de Fete as the 3rd best sandwich shop, the 2nd best coffee shop, and the top spot in town for breakfast.
You know you're in a one-of-a-kind mountainside eatery when the French and Austrian owners use a German word—gemutlich, which loosely translates into cheerful and cozy—to describe the atmosphere they've curated in their stateside bistro. Not a traditional cafe (or bistro for that matter), La Creperie du Village has all the elements of casual yet elegant European dining. A high-class, high-altitude cafe, if you will. The experience of being here—the environment is deeply warm and welcoming—is just as spectacular as the food.

Serving lunch and dinner, the menu is a masterclass in French Alpine cuisine and includes a dash of Swiss influence with its decadent offering of raclette. La Creperie du Village is lauded as one of Aspen's most romantic establishments. The Food Network declared it one of the top five such restaurants in the U.S., and it's been celebrated as destination dining by Condé Nast, The Daily Telegraph, and The New York Times.
Every noteworthy city or town has one: that singular, must-pop-in-at-least-once coffee shop to sample where the locals go for their java-induced pick-me-up. As luck would have it, Aspen's local coffee house has an easy-to-remember moniker. Located in the heart of the city, the airy, welcoming cafe is an easy stop on the way to a day's skiing or for those looking for a quick bite at lunch.

Voted the area's best coffee shop in each of its first three years of operation, Local Coffee House subscribes to the thinking that the richest-tasting coffee is grown and roasted at the highest elevations. At 8,000 feet, it's hard to argue with what the Local Coffee House has accomplished in such a short time. Featuring made-to-order beverages and small plates all day, Local Coffee also allows you to order whole bean or ground bags of coffee to get the experience at home.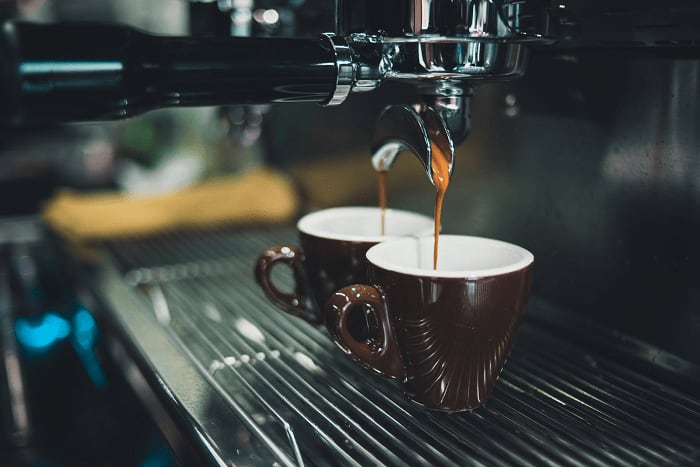 As we've already seen with the Grateful Deli and La Creperie du Village, not all cafes are created equal. The Meat & Cheese Restaurant and Farm Shop on Aspen's Restaurant Row is another such establishment. Part farm-to-table eatery, part food store, Meat & Cheese is one of Aspen's most distinctive culinary experiences. Its menu's diversity earns regular accolades—it's celebrated as one of the area's best family restaurants while also serving one of its best margaritas.

The Farm Shop offers a wonderful assortment of goods: oils and spices, jams and nuts, gift baskets and housewares, chocolates, and, of course, meat and cheeses. However, the real prize—and what earns Meat & Cheese a spot on our cafe list—is the restaurant's outstanding boards. From traditional meat and cheese to a heartier steak offering to the dinner-only Korean pork board, each is worth the price of admission.
An Aspen institution since 1981, Paradise Bakery and Cafe grew to include a chain of 75 stores across 11 states. After selling those locations to Panera Bread, the Aspen store remained independent and continues its long tradition of serving Aspen residents the perfect start to their day, including breakfast croissants and rolls, muffins, coffee, and plenty of sweet treats.

Since first opening its doors, Paradise has remained one of Aspen's best coffee shops, and the cafe's downtown location is perfect for those hitting the slopes. The St. Regis, Hotel Jerome, and Aspen Mountain Ski Resort are all within walking distance.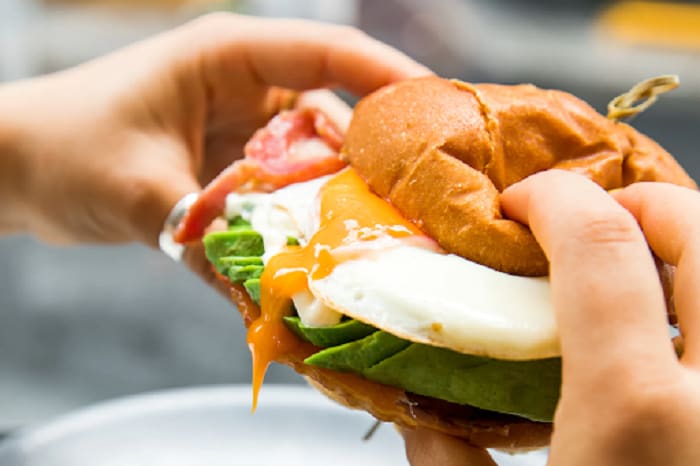 Having served Aspen breakfast for over 40 years, Poppycock's is the definition of an ideal breakfast place. Located in downtown Aspen, the restaurant is a classic, no-frills dining space where the attention is placed solely on the outstanding plates. Although there is a lunch menu with several stellar sandwiches and salads, you come here for the morning fare.

Featured all day, the breakfast offerings feature all of your favorites: hearty eggs, bacon, sausage, omelets, pancakes, and excellent French toast and crepes. If you want to take the experience home with you, Poppycock's sells three versions of their delicious pancake mix.
The final entry on our list of Aspen cafes that locals love is arguably its healthiest: the Spring Cafe in downtown Aspen. For half a decade, the 100-percent organic eatery has fulfilled a promise to provide its guests healthy options and outstanding taste.

To be sure, they take their commitment to healthy dining to the next level—they use only stainless steel cookware and plant-based PLA take-out packaging and constructed the cafe using non-toxic materials. Spring Cafe has succeeded in offering a singular organic dining experience.

Are you interested in buying luxury Aspen real estate as a primary or second residence? Or are you seeking more information on opportunities for Red Mountain ranches or have a Snowmass home ready to list? Contact Erik Berg Real Estate today and allow his years of experience and expertise to help you navigate the process.