Aspen is a stunning year-round paradise for nature enthusiasts. There are countless ways to explore this remarkable town and many different touring companies to steer your voyage. Aspen has the perfect private tour company to fit your needs, whether you prefer a casual sightseeing stroll or a thrilling ski adventure.
Dean's Aspen Tours


Discover Aspen's many gifts with a private Aspen tour provided by Dean's Aspen Tours. Private tours accommodate up to 10 guests and cost $350 and more, depending on the customized itinerary. These exclusive trips can adapt any of the usual offerings to the group's preferences or be a completely customized experience. There are several exciting and educational undertakings from which to choose.
Aspen's DarkSide Ghost Tour offers a unique glimpse into Aspen's darker history from 1879 to the present. The Past to Present Tour pieces together the many local tales and mining folklore of Aspen's history. If you prefer to see the lesser-visited areas of Aspen, opt for the Off the Beaten Path Scenic Tour, where you'll walk the streets of the Victorian-era West End neighborhood. This summer walking tour highlights Aspen's history with a stroll along the Roaring Fork River and the Rio Grande Trail, where you can immerse yourself in nature.
Take some memorable snapshots along the Glimpse of Aspen Tour, or opt to take a fun, scenic bicycle tour, an enjoyable hiking tour, or a spooky cemetery tour. Given the broad range of options, a private tour is a perfect way to pick and choose which expedition you'd like to embark upon. Some other private customization ideas include storytelling, historian-accompanied horse-drawn carriage rides, and location guides for film production. If you genuinely want to get to know Aspen from various angles, contact Dean's Aspen Tours.
Blazing Adventures


Blazing Adventures is a family-owned rafting outfitter in the Aspen Snowmass area. Their expertise lies in figuring out the ideal activity for you and your group's needs. It's also the original whitewater rafting company in Aspen, first established in 1973. Their professional team provides top-notch training, customer service, and expertise in rafting, biking, hiking, and jeeping.
Blazing Adventures will curate the ideal private excursion for you and your group. They provide intimate experiences to allow your party to disconnect from life's troubles and reconnect with your natural surroundings. The most popular private adventures include rafting, sunset dinners, and jeeping, but they are yours to customize. Every tour comes with your own travel specialist, private transportation, customized pick-up times, and personalized meals. When you are ready to take advantage of Aspen's stunning landscape with complete oversight, give Blazing Adventures a call.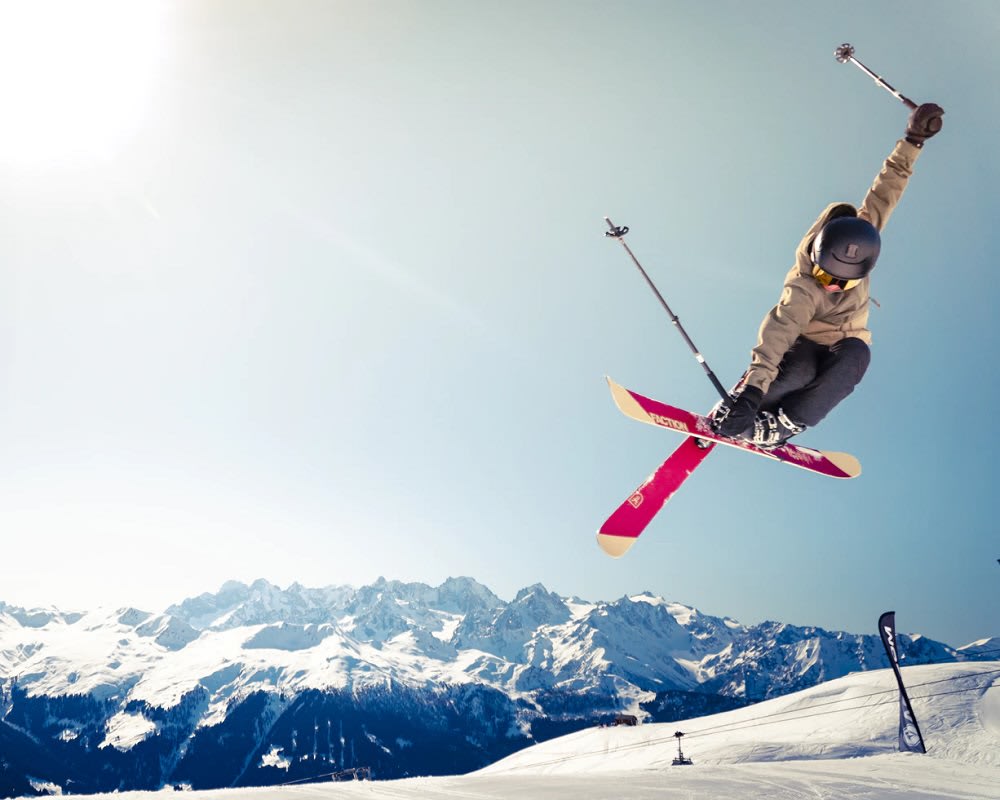 Nomad Inc


Nomad Inc is an adventure travel agency and photo company specializing in creating custom travel experiences in Aspen, Colorado, and worldwide. Whether you prefer skiing, mountain biking, or surfing, just pick the place and activity, and Nomad Inc will bring your dream to fruition.
Custom ski/snowboard trips will have you feeling that indescribable rush of adrenaline as you soar down snowy mountain sides. Nomad Inc offers various options, including helicopter, cat, and backcountry touring. Each adventure can be tailored to meet your group's exact wants and needs. Ski enthusiasts will be thrilled with the Heli-Skiing trips, where you can ski unscathed terrain. Your custom adventure can include resort skiing, storm chasing, avalanche education, snowcat skiing, snowmobiling, and more!
If you prefer to leave the slopes to the snow bunnies and the rush of mountain biking, opt for a custom mountain biking trip. No matter your skill level, Nomad Inc welcomes you with open arms. Every tour is tailored to the level of experience of the party. Several factors determine the tour, including the time of year, weather forecast, and trail conditions.
Get an idea of the magic to come with this sample itinerary for a Colorado mountain biking trip. On day one, you'll check into your hotel in Aspen and enjoy a welcome dinner at Meat & Cheese Aspen, followed by a day of biking, lunch, and paddleboarding. The following days can include dinner at the Palisade Brewing Company, a 401 trail ride, a soak and massage at Avalanche Ranch Hot Springs, and a farewell dinner. Custom summer and winter trips abound — you're just one phone call away from luxuriating in everything Nomad Inc has to offer.
Aspen Expeditions


Aspen Expeditions offers a broad range of adventures, from mountain biking to Snowmass Mountain hiking, camping trips to rock climbing excursions. One of their noteworthy offerings is the Backcountry Ski Tour. Novice skiers need not apply. This day trip involves traveling to Ashcroft and the Castle Creek Valley for some outstanding backcountry skiing. Green Mountain is just a few minutes from town and is ideal for touring and powder skiing. The maximum number of guests allowed is four, so you can genuinely enjoy an exclusive mountaintop experience.
Every trip is customized per the group's physical ability and needs and includes an AMGA trained/certified ski guide, an avalanche beacon, a shovel, a probe, and a ski pack. You need to bring your own skiing equipment and snacks/lunch for your exciting and lengthy day on the slopes. If you do not have your own ski equipment, opt to rent a discounted Demo AT rental ski package, including touring skis and boots, climbing skins, and ski poles.
So pack a backpack with some energizing snacks, grab your snow goggles, and head for the snowy mountains with an Aspen Expeditions ski guide by your side!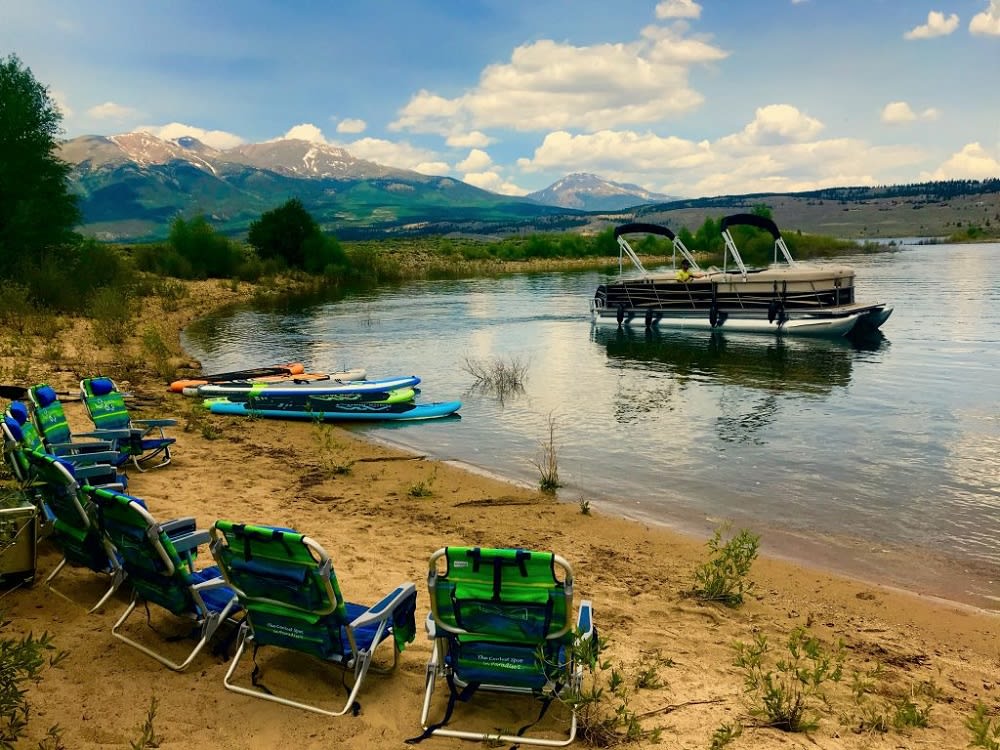 Credit: Aspen Adventure Company

Aspen Adventure Company


Spot stunning peaks, soak up the sun, and glide across glacial lakes with the help of Aspen Adventure Company. Board a pontoon boat for a fun-filled day of sailing and paddleboarding. The six-hour tour accommodates between four and ten people, and there are custom tours available. Once aboard, you'll cruise on Colorado's largest glacial lakes, Twin Lakes, enjoy some stand-up paddleboarding with basic instruction and embark on a walking tour of the historic "ghost resort."
You, your family, and your friends will get to relax on one of the lake's secluded beaches while enjoying a buffet lunch. Your little ones will be provided free beach toys to build sandcastles to their hearts' content. The adults will be pleased to know that even though alcohol is not offered, coolers with ice and water are. You are more than welcome to bring your beer and libations aboard. The professional crew supplies snacks, grilled salmon, salads, sides, fresh fruit, and dessert. All you need to bring is some lightweight clothing, sunscreen, water, hiking shoes, and a childlike sense of wonder and adventure!
T-Lazy-7 Ranch


Providing loads of adventure opportunities to Aspen residents and visitors since 1938, T-Lazy-7 Ranch is an extraordinary company. Summer activities offered include fly-fishing the private beaver ponds with The Little Nell Adventure Center and horseback riding through the high country with Maroon Bells Outfitters. The 2021-2022 snowmobile season begins in November and will provide families with an unparalleled experience through the White River National Forest.
Tours are led by knowledgeable, well-seasoned tour guides who have the utmost love and admiration for Aspen's history and landscape. Dress appropriately for the snow with gloves and apres-ski boots in tow, and T-Lazy-7 Ranch will provide the required helmets. Depending on the adventure you and your crew choose, you'll snowmobile up to the world-famous Maroon Bells or head to the rustic Klondike Cabin for an exclusive lunch overlooking Pyramid Peak. Your passenger can be as young as four, but drivers must be 18 with a valid driver's license.
So dress for snow, grab your kids and relish a Klondike Lunch Tour or Maroon Bells Tour with T-Lazy-7 Ranch.
Are you ready to start a new life in Aspen, Colorado? Let Aspen real estate advisor Erik Berg guide you to the mountain home of your dreams. Erik is one of the area's most trusted real estate advisors who will undoubtedly lead you to the ideal Aspen real estate for you and your loved ones.