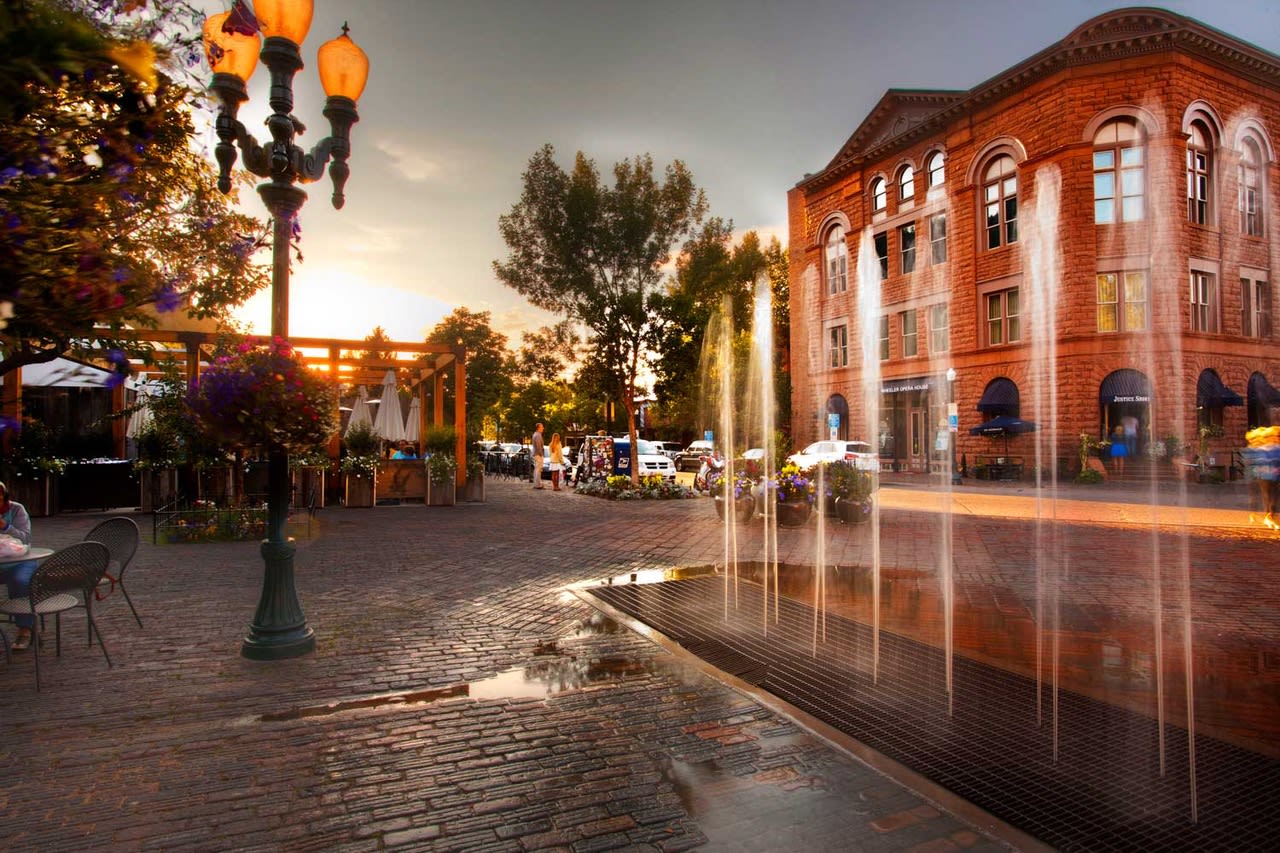 Aspen, Colorado, is renowned for its breathtaking landscapes and outdoor activities, but the town's culinary scene is equally captivating. This summer, food enthusiasts visiting Aspen are in for a treat with an array of delightful restaurants to choose from. Whether you're a local resident or a visitor, these top eight restaurants promise to tantalize your taste buds and create unforgettable dining experiences. Let's explore the best places to indulge in Aspen's culinary delights this summer!
Meat and Cheese:
With great anticipation and a tinge of bittersweetness, this summer marks the end of an era as the restaurant closes its doors. However, we are delighted to announce that, amidst the recent buzz, Meat and Cheese will continue to stay open by undergoing a change of ownership!
Located at the heart of downtown Aspen, Meat and Cheese is a haven for foodies seeking a delectable dining experience. Specializing in artisanal meats, cheeses, and farm-to-table dishes, this eatery offers a unique blend of flavors. From mouthwatering charcuterie boards to creative sandwich concoctions, Meat and Cheese takes pride in using fresh, locally-sourced ingredients. Their commitment to sustainability and a rustic-chic ambiance makes it a must-visit restaurant.
Betula:
Step into Betula, a casual and chic restaurant nestled on the second floor in the heart of Aspen, offering an unforgettable journey for your taste buds. Embrace the warm ambiance and enjoy enchanting flavors while taking in the beautiful view of Ajax Mountain. The interior design harmoniously blends the timeless elegance of Victorian style with a tasteful infusion of modern elements. Betula delights with its signature French Pan-American cuisine, skillfully blending French culinary techniques with diverse ingredients and influences from the Americas. Beyond its culinary prowess, Betula promises an unforgettable dining experience that transcends mere eating, making it a must-visit stop on your culinary journey through Aspen. journey for your taste buds. Embrace the warm ambiance and enjoy the enchanting flavors of
Ajax Tavern:
Nestled at the base of Aspen Mountain and conveniently positioned next to the Silver Queen Gondola, Ajax Tavern beckons with its inviting outdoor patio, offering an unrivaled vantage point to immerse yourself in the breathtaking mountain views - undoubtedly the best seat in town. This beloved establishment strikes the perfect balance between casual and fine dining, earning renown for its delectable classic American dishes with a delightful French twist. As a cherished spot for both locals and visitors, Ajax Tavern has earned its reputation for serving up legendary truffle fries, tantalizing burgers, and refreshing cocktails, creating the ideal accompaniment to a day of outdoor exploration.
Mi Chola:
Craving Mexican cuisine? Look no further than Mi Chola, a vibrant and lively restaurant that celebrates the bold and vibrant flavors of Mexico. Step inside and be captivated by their modern Mexican cuisine, accompanied by a delightful array of spicy margaritas that will tantalize your taste buds. The enchanting outdoor patio, adorned with a drapery of flowers, undeniably claims the title of the best seat in the house, setting the stage for an absolutely unforgettable dining experience. With an extensive tequila selection and festive atmosphere, Mi Chola guarantees an unforgettable time.
Las Montañas:
For an exceptional taste of Southwestern cuisine, Las Montañas is an absolute gem nestled in the heart of downtown Aspen. Delight in a delectable array of Mexican food, artfully highlighting Tex-Mex classics, from sizzling fajitas to mouthwatering house-made tortillas, ceviches, and expertly grilled steaks and seafood. The restaurant's second-floor location offers picturesque mountain views, while the colorful interior exudes a vibrant Mexican hacienda vibe. With a dedication to local produce and the rich culinary heritage of the Southwest, Las Montañas promises an unforgettable dining journey, where every bite is a tantalizing adventure of flavors.
Plato's:
Nestled in the enchanting streets of Aspen, Plato's awaits at the Aspen Meadows Resort, presenting a culinary experience that marries seasonal American fare with breathtaking mountain views. As the sun sets, savor unforgettable moments overlooking the surrounding mountains, immersing yourself in the natural beauty. The cuisine embraces the essence of freshness with an emphasis on locally and regionally sourced ingredients, including delightful produce from Plato's very own backyard garden. Indulge in a dining journey that captures the essence of the season and the spirit of the Rockies at Plato's.
The Garden | Hotel Jerome:
Set within the charming premises of Hotel Jerome, just off Main Street, The Garden welcomes you to a splendid outdoor space with unobstructed views of Aspen Mountain. Step into this oasis, where you'll find a perfect escape from the bustling world of downtown Aspen, surrounded by a lush landscape adorned with exquisite seasonal blooms. The menu is a true masterpiece, showcasing picture-perfect dishes that pay homage to the skilled work of local ranchers and fishermen. With a discerning eye, The Garden curates a remarkable wine selection from around the world, prioritizing sustainable and biodynamic practices, completing the extraordinary experience that awaits you.
Bosq:
Conclude your summer dining journey on an extraordinary high note at Bosq, where global flavors undergo a modern and creative transformation, resulting in an enchanting "alchemy of flavors". With an ever-evolving menu, Bosq artfully showcases the finest seasonal ingredients and innovative culinary techniques, ensuring a delightful culinary adventure. Chef Barclay Dodge's passion for agriculture within Aspen's Valley shines through in the intimate tasting menu experience, as he skillfully sources the restaurant's innovative and inspired cuisine from local farms and backyard foraging. From the bright essence of seasonal flavors to the bold and exotic notes of global street markets, each dish at Bosq is a testament to culinary excellence. For hardcore food enthusiasts, Bosq is undoubtedly a must-visit destination that promises an unforgettable dining experience.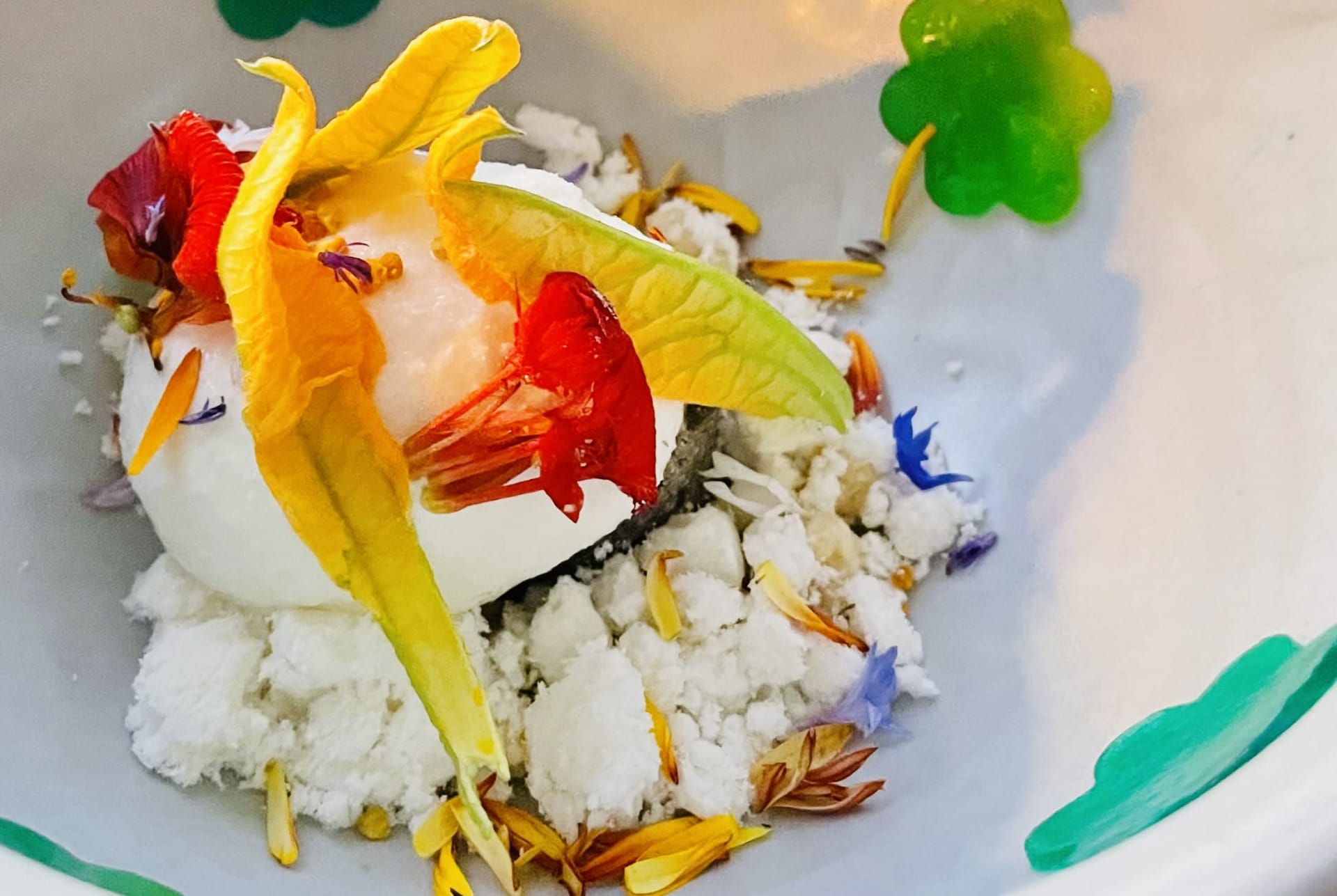 Conclusion:
Aspen's culinary landscape is a tapestry of diverse flavors and innovative concepts, making it a dream destination for food enthusiasts. This summer, let your taste buds embark on a journey through the vibrant menus and inviting atmospheres of Meat and Cheese, Betula, Ajax Tavern, Mi Chola, Las Montañas, Plato's, The Garden, and Bosq. Whichever restaurant you choose to indulge in, one thing is certain – your summer in Aspen will be an unforgettable gastronomic adventure.