Few states offer the combination of majestic beauty and effortless livability that Colorado affords its nearly 6 million residents. From the east, vast plains eventually give way to a showstopping collection of mountain peaks and valleys; this is a landscape unmatched in the contiguous 48 U.S. states. Heading west from Denver, the state is otherworldly. The Rocky Mountains dominate Colorado's western two-thirds, boasting more than 50 peaks rising more than 14,000 feet above sea level. At the heart of this magnificent terrain is the Roaring Fork Valley.

Stretching from Glenwood Springs in the north to Aspen in the south, the Roaring Fork Valley encompasses three counties — Eagle, Garfield, Pitkin — and a population of more than 131,000 residents. The region is affluent; it's an area of abundant outdoor pursuits, incredible world-class dining and entertainment, and upscale boutique shopping.

It's also an area of opportunity for residents and real estate investors alike. Nowhere are the possibilities more dynamic and the growth more rapid than at the center of the Roaring Fork Valley and the town of Carbondale.

About Carbondale

Nestled deep in the heart of the Roaring Fork Valley in Colorado, Carbondale typifies the rustic and refined mountain lifestyle that draws tourists and transplants alike to this part of the Centennial State. Far from an ordinary mountain outpost, Carbondale has forged its own identity over the past two decades. Emerging from the shadows of its more well-known sibling cities — Glenwood Springs, 13 miles to the north, and Aspen, 30 miles to the south — Carbondale's popularity is due in large part to its active outdoor lifestyle and vibrant downtown and arts scene.

Located at the base of 12,953-foot Mount Sopris, Carbondale once served as an outpost for farming, hunting, mining, and ranching. For much of its history, the area was wild, a waypoint between the more quickly developing cities of Aspen and Glenwood Springs. That began to change at the turn of the 21st century.

Though it benefits a great deal from Aspen's ski industry, Carbondale has carved out its own identity as an alternative to that city's more hectic resort lifestyle. Carbondale's unique place among Colorado's mountain towns is most evident in its diversity of things to do. Given its central location within the Roaring Fork Valley, Carbondale plays host to a number of outdoor activities. Pursuits include cross-country skiing, cycling, fly-fishing, golfing, hiking, horseback riding, kayaking, rafting, snowmobiling, and, of course, the celebrated four-mountain slopes of Aspen and Snowmass just a short drive away.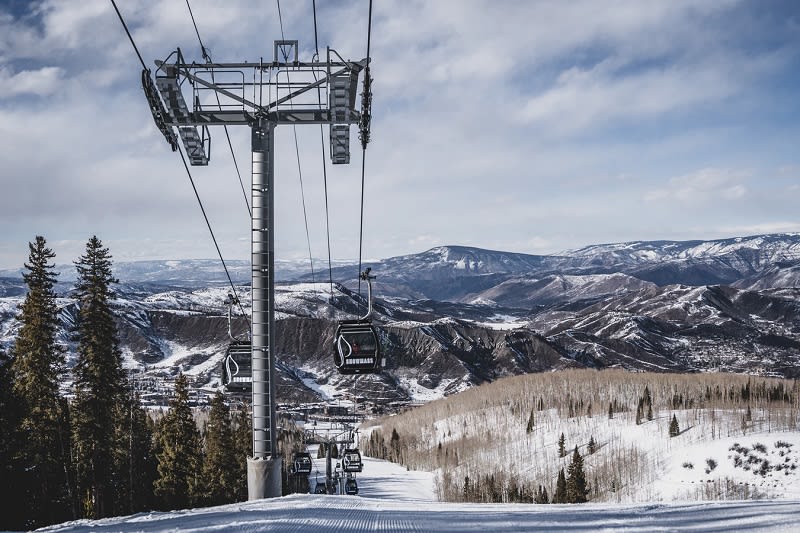 More than just a recreational playground, Carbondale features one of the most unique downtown scenes anywhere in the Western U.S. The area includes an abundance of coffee shops and craft breweries, an outstanding array of dining opportunities, fashionable, locally owned boutique stores, health and fitness studios, and a stellar arts scene that includes art galleries, public art displays, a cozy small-town movie theater, and several performing arts venues.

Consistently lauded as one of the best spots in the country to work and play, Carbondale claims a unique mix of housing and real estate opportunities. A large number of modest single-family homes and townhomes are within walking distance of the downtown core. Even with an ample supply of luxury housing just outside the town boundaries, these smaller, in-town properties are incredibly popular — a testament to the undeniable draw of downtown Carbondale.

However, Carbondale's luxury outposts — the residential golf communities of Aspen Glen and River Valley Ranch and the stunning mountainside retreat of Missouri Heights — are all close enough to take advantage of Carbondale's relaxed and casual small-town vibes.
Carbondale Facts:
Population: 6,898 (2019)
Elevation: 6,171 feet
Total Land Area: 2.04
Median Household Income: $81,012
Distance to Popular Destinations:
◾ Glenwood Springs: 13 miles
◾ Aspen/Snowmass: 30 miles
◾ Vail: 74 miles
◾ Denver: 70 miles
◾ Colorado Springs: 213 miles

Rare Opportunity for Large Developable Land in Carbondale

Considering all that Carbondale has to offer, there may never be a better time than now to make your mark on the town's downtown core. Erik Berg is pleased to present two outstanding opportunities in one of Colorado's most sought-after locales.

The first, TBD 4th to 6th Street, offers endless development potential, a rare chance to further shape an already robust commercial and residential district. The second opportunity is more conventional, yet no less spectacular — a three-story building ready to be finished for its chance to shine anew on Cardbondale's downtown Main Street.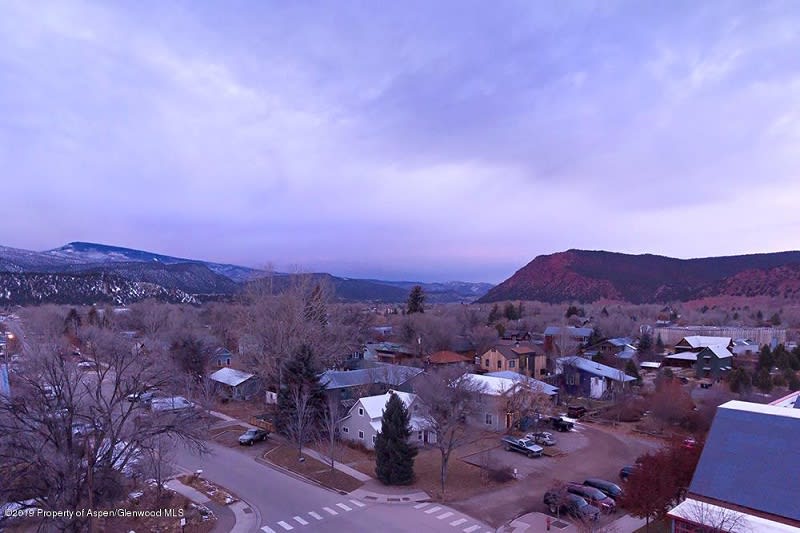 TBD 4th to 6th Street

As far as location goes, it doesn't get more prime than the plot of land that sits between 4th and 6th Streets in downtown Carbondale. TBD 4th to 6th Street is a flat, relatively undisturbed piece of land that offers the creative developer a fresh canvas on which to explore their most imaginative ideas.

The 1.4-acre lot has a lot going for it, even before it eventually plays host to Carbondale's next great downtown attraction. For starters, the lot sits across Colorado Avenue from Carbondale's Town Hall. It is within walking distance of a number of the area's top restaurants, including Allegria Pasta, AXD Babe, Bonfire Coffee, Carbondale Beer Works, Peppino's Pizza, and Phat Thai. Also adjacent to the property are True Nature Healing Arts and popular Sopris Park. Beyond that, the best of Carbondale is merely a short drive away.

The true benefit of TBD 4th to 6th Street lies in its development potential. It's almost unheard of for a plot of land this size to come available in a dynamic, up-and-coming destination mountain town. Consisting of 16 individual commercial lots, the current option is for purchasing all 16 for $4,575,385. That leaves the buyer with the flexibility to develop the entire parcel group or partially develop some of the lots and sell the others.

Individual lot sizes for 14 of the parcels range from 2,250-square feet to just over 5,000 square feet. The largest two lots are sized 8,125 square feet and 9,629 square feet. Developed in full, there are 61,151 square feet in total space as part of this offering. Development of the area can include a building or buildings up to three stories tall (a maximum of 35 feet or 42 feet upon review), and three-foot setback along Colorado Avenue, and a five-foot setback along 6th Street. Development potential includes business, hospitality, hotel or lodging, income property, mixed-use, office, restaurant or bar, or retail.

TBD 4th to 6th Street Facts:
Sales Price: $4,575,385
Real Estate Tax: $40,319
Lot Size: 1.4 acres
Lot Features: Flat corner lot, View
Zoning: Commercial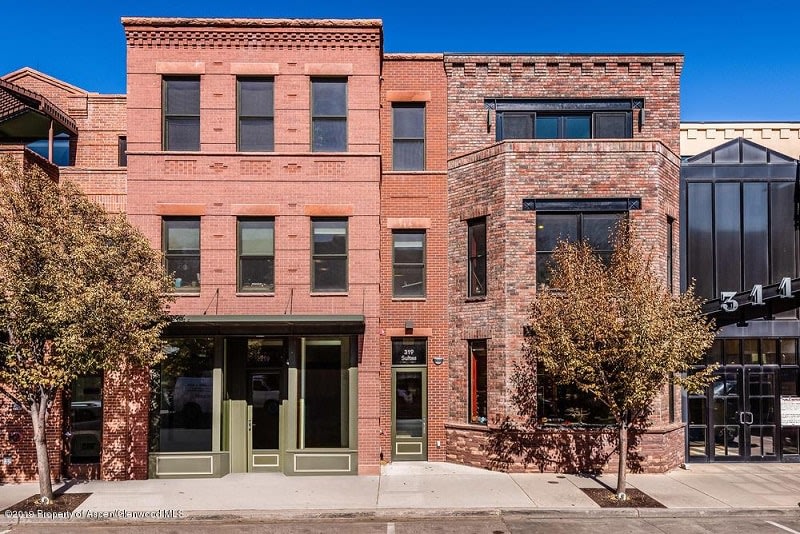 319 Main Street

For those seeking a real estate opportunity on a smaller scale (or as a companion deal to TBD 4th to 6th Street), we present 319 Main Street. Nestled into the heart of downtown Carbondale, 319 Main Street is a three-story building constructed in 2014 that affords the fortunate buyer a blank slate to finish out one of the area's newest commercial spaces.

The property sits in a prime Carbondale location. Surrounded by several of the area's most vibrant and well-regarding dining experiences, you are mere steps away from Allegria Pasta, AXD Babe, Bonfire Coffee, Brass Anvil, Fatbelly Burgers, Carbondale Beer Works, Peppino's Pizza, Phat Thai, Senor Taco Show, and Village Smithy. In addition, the building is next door to Sawyer's Closet, a favorite Carbondale Toy Store, and a block away from Marble Distilling Co. and The Distillery Inn, and The Dandelion Inn.

319 Main Street is more than just about its location. The 6,201 square foot property offers plenty of flexibility in terms of use potential. The building features three stories of usable space, with a retail area on the ground floor and business offices occupying the second and third levels. An elevator provides access to all three floors. Take a tour of the wonderful space yourself.

Investors and business owners who hope to establish a foothold in the heart of the Roaring Fork Valley will appreciate 319 Main Street's access to an affluent, booming population. And as a nice little bonus, the building is on the sunny side of the street.

319 Main Street Facts:
Sales Price: $2,000,000
Real Estate Tax: $27,553
Year Built: 2014
Lot Size: 0.06 acres
Building Area: 6,201 square feet
Building Features: High traffic, high visibility
Zoning: Commercial


Are you interested in putting your development mark on TBD 4th to 6th Street, one of the last great pieces of developable land in Carbondale's vibrant downtown? Maybe you and your business are ready to occupy 319 Main Street? Regardless, if you want to travel further afield and explore the Roaring Fork Valley's other outstanding luxury real estate markets, including Aspen homes for sale or Red Mountain real estate, contact Erik Berg Real Estate today and allow his years of experience and expertise to help you navigate the process.